At a time when everyone's talking about collaborative economy, and in which there's no end to the emergence of new business models linked to digitalization, it's sometimes necessary to go back to the old precepts and identify each platform based on what it really offers.
This article is all about analyzing the activity of classic freight exchanges such as Wtransnet, with respect to the new platforms that have emerged in recent months. It seems that their classification under the same umbrella is a mistake, given that both their objective as well as their business model and market niche are totally different.
Uber was the first to consolidate with a disruptive business model in which technology puts any kind of service within customers' reach with just one click. Both the immediacy of the delivery as well as the real-time monitoring were too tempting to not reach the logistics sector, which has been incorporating technology for over a decade to improve efficiency and sustainability.
It's not surprising then that major investment groups have seen a business opportunity in transport on both sides of the Atlantic, the result being the birth of start-ups, which put SMEs and independent transport professionals in touch to carry out regional transportation. Examples this include Cargomatic and Convoy in North America, Instafreight and LoadFox in Germany, Chronotruck in France and OnTruck in Spain.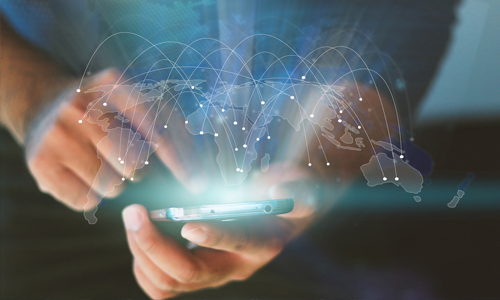 In the end, what all these platforms have in common is their specialization in low volume palletized goods, and their focus on regional or last mile transportation. And here is where the main difference between these and traditional freight exchanges lies. By definition, these are transport agencies given that, as well as having authorization for this, their operation is exactly the same as any other, except for the fact that all procedures are online. In the simplest terms, their procedure is based on receiving loads from freight companies, applying a fee which tends to be set and offering them to the independent transport professionals with whom they work.
In this brief definition there are two concepts that are different to Wtransnet's business model, which we will expand upon throughout the article: loaders and prices. But let's go bit by bit.
The business model of this type of platform is based on intermediation between loads and lorries, for which a percentage is charged for management. To be clear, they act as any large logistics operator, whose business model is also based on subcontracting. Far from having their own lorry fleet with which they can respond to the large volumes of goods moved, they base their activity on collaboration with other transport companies and the independent drivers they subcontract. In any case, it is an intermediation that we don't find in freight exchanges, where a general fee is paid for contracting the service, and the objective of which is to match supply with demand, carrying out contracting outside the platform.
Concerning loaders' access to the platform, in the case of Wtransnet, which stands out as the only freight in the market that doesn't give access to the industry, CEO Jaume Esteve has already declared that "We understand freight exchanges as a space for collaboration between transport professionals with the aim of being able to give a better service to clients. The industry should not have access to the exchanges because the service is not designed for them". He continued, "we do not claim to be the best exchange on the market, but we are the one most motivated by collaborative spirit, and in which the most important thing is the creation of long-term relationships and knowing beforehand that you are going to work with trustworthy companies".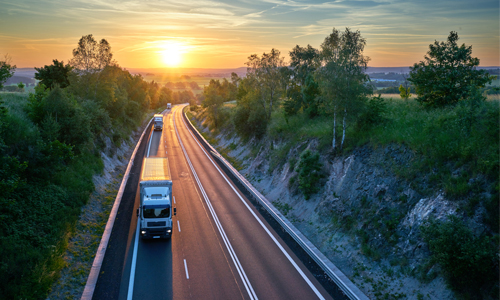 The price. Another distinctive feature of these online transportation agencies. They publish offers with a set sales fee, so that the first transport professional who accepts the journey gets it. In contrast, neither Wtransnet nor other freight exchanges can set prices, according to article 101.1 of the Treaty on the Functioning of the European Union. According to this law, freight exchanges cannot oblige their users to respect minimum prices nor to publish them, and much less to exclude those that offer below-average prices from the platform.
If we take a look at 21 years ago, when Wtransnet was born, we found ourselves with an imbalance in transport flows, where the reduction of empty mileage was key for the management of any transport company that wanted to survive in a very competitive market. This is why freight exchanges came into being, and why Wtransnet was born. Although it's only now that the term "collaborative economy" has gained momentum, it has been a long time since the technology reached the transportation sector, changing the way in which contracting is carried out.
Having reached this point, we can conclude that these platforms are a new player that has entered the market and which, more than competing with freight exchanges, they do it with logistic operators and transport companies, whilst they digitally connect the industry with transport professionals and end clients.