The Semaine Internationale du Transport et de la Logistique in Paris (SITL Paris), one of the can't-miss event for industry professionals in France and across Europe, kicks off its 35th edition on March 20.
Wtransnet will attend SITL Paris to showcase specific solutions to meet the needs of each company:
The Wtransnet freight exchange, with over 11,000 companies filtered and certified with the QAP (Quality Assurance Policy) seal of quality, is positioned in France as a specialist in international transport across Europe.
DOC&DATA, specialized in international document management, offers leading companies personalized management of their requirements and real-time verification of supplier compliance.
Tracking Cargo leverages updates the carrier reports via the app to offer real-time monitoring of each stage of transportation as well as delivery notes.
Qualis Logistics was founded to offer a solution for companies unable to access public freight exchanges for a number of reasons, ranging from clients' specific logistical requirements and the type of merchandise they handle to a simple fear of theft.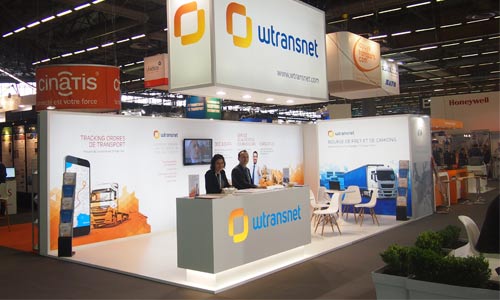 According to Christophe Serville, Area Manager for France, SITL Paris is "a great opportunity for Wtransnet to connect with companies that are looking for the best fit for their international cargo. The differential values? Reliable and fully vetted companies that make it possible to work with Europe-wide partners".