The Spanish leader in developing technological platforms for the procurement of transport has presented at the Munich trade fair, Qualis Logistics, a new freight exchange to which only audited companies will have access.
Qualis Logistics is an exclusive freight and truck exchange for audited companies. This concept is the outcome of the collaboration between DQS, the German management systems certification company, and Wtransnet, the freight exchange company, a leader in security in Europe.
Under these new quality and reliability standards, Wtransnet gains presence in Germany in collaboration with a prestigious certification company, with the aim of contributing a solution to a market in which there is an increasing demand for supplier management certification.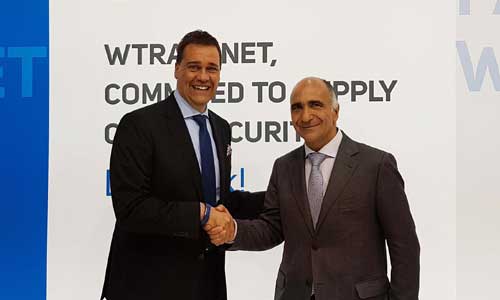 Anna Esteve, Commercial Director and Founding Partner of Wtransnet highlights: "Our mission is to offer a spot transport solution for companies with specific logistical requirements, which cannot work with traditional freight exchanges due to their security requirements".
Traditional freight exchanges do not cover a large number of companies which transport goods with specific logistical requirements, either due to their value or the type of product: pharmaceuticals, chemicals, children's food products, cosmetics, etc. There are also many medium-sized companies which, despite performing procedures under a strict quality policy, do not have tangible visibility in the market.
Qualis Logistics has been created to respond to the day-to-day problems in managing spot exchanges, resolving incidents and optimising returns with companies that have previously been audited and certified by third parties.
For his part, Wolfgang Engel, CEO of DQS GmbH, the oldest German certification organisation, added with regard to the collaboration: "Those who have never been certified, may access a seal that certifies them as a qualified carrier without this being overly costly for their company. The audit includes strict checks on more than 40 relevant criteria, so anyone who fails to meet any of the requirements will not pass the audit".
Thanks to Qualis Logistics, Wtransnet has taken its strict quality policy to another level, after spending 20 years working towards building a secure space for collaboration between transport companies.