The new private freight platform optimizes flows among the partners of one of Europe's most important palletised goods logistic networks.
Barcelona, XX February 2017 – Wtransnet, the networking platform of transport and logistic sector, has signed an agreement for the creation of a private freight exchange with OneExpress, the leader company in Italy of palletized goods transport in pallets, which counts on a daily connection network from the most important Italian hub to the rest of Europe.
"OneExpress spreads its presence on the Italian territory trough the 4 main logistic hub of its country, where takes place the classification of the palletised good, that subsequently is distributed at national and international level", says Claudio Franceschelli, President of the Company. Also, he adds, that for a company like OneExpress, that has decided to take a twist towards ecologic responsibility, "it's strategic" to count on an instrument that allows network's partners to move trucks always charged, achieving in this way a greater process' optimization, gas oil consumption reduction and a lower impact on the environment. "We are very glad to have chosen a high quality partner like Wtransnet, that will provide support in a more efficient management of trucks and goods, Franceschelli concludes.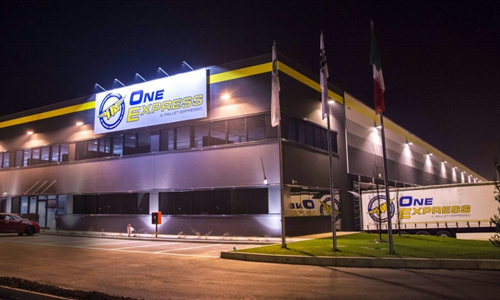 The private freight exchange is the ideal instrument to manage internal fleets and charges because it allows to assign goods in a short time to the best available partner and in an absolutely certain way. It's about internal resources management but also about environmental sustainability because the exchange optimizes its transport flows, reducing empty kilometres, and, as a consequence, polluting emissions.
If trough the private exchange the charge assignment is not achieved inside OneExpress' circuit, it is possible to expand the offer to Wtransnet's public freight exchange with a simple click, without renouncing in any way to the security, given that each member of Wtransnet has passed quality filters to exchange's access and is mandatory to respect the rigid controls that allow to guarantee a safe work environment, made up only of solvent and trustable companies.
"OneExpress is an Italian reality that is experiencing a strong growth and that, like Wtransnet, has made as one of its pillars quality and security. We proudly celebrate to have the chance to contribute to goods interchange among partners with an instrument capable to give an immediate response according to the values both companies share, says Nicolò Calabrese, Wtransnet Italia's Sales Manager.