The agreement offers an efficient solution that guarantees quick and secure access to the Wtransnet freight exchange for Espritec customers.
Wtransnet, the transport sector's leading networking platform, has signed an agreement with Espritec, an Italian company that provides management software and IT services for the logistic and transport sector. The collaboration between the two platforms makes it possible for the logistics and transport companies that already use Espritec's Gespe management system and the Wtransnet freight exchange to integrate the two functions so that a load can be directly offered through a function embedded in the software.
This agreement integrates the functions of both platforms by making it easier for Espritec customers to post loads on the freight exchange without having to duplicate the offer form. In today's climate, giving visibility to the services that are offered and ensuring significant time savings for traffic operators without compromising on security represents a decisive factor. To that end, in addition to precisely and efficiently managing and moving goods, Espritec customers will be able to benefit from the security the Wtransnet platform offers when looking for a new qualified and guaranteed partner.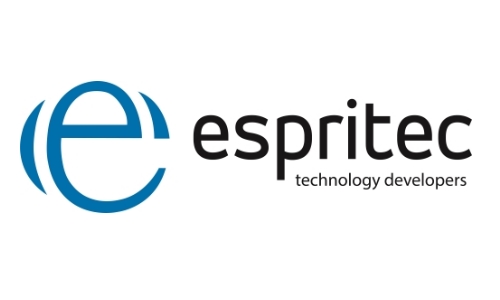 "Companies have to daily manage numerous software systems in the shortest possible time and more efficiently than ever, in addition to dealing with different procedures, ensuring that everything works out well at the end of the day. At Wtransnet, we are constantly looking for solutions that can aid our customers in their daily work – effective, security-oriented and innovative ideas to support and facilitate their jobs", says Nicolò Calabrese, Sales Manager at Wtransnet Italia. "It was this perspective that lead to this agreement, which we believe will be an extremely useful collaboration that can motivate Espritec customers to join the most secure freight exchange in Europe", he says.
"Espritec shares the same values as Wtransnet, that is, the quality and security of the services we offer. We have always focused our attention on the experience of a team of professionals that align with our clients' demands. Our company is currently expanding on an international scale, without losing sight of our national efforts, and thanks to our strategic agreement with Wtransnet, we are today able to offer an effective and secure response to the seasonal optimization that our customers require in today's market", says Roberto Gorlato, CEO of Espritec. "We are confident that the benefits of this agreement will be significant in terms of the growth and success of the two companies, both nationally and internationally", he says.
The integration of the two systems has resulted in a powerful and efficient tool which increases the possibility of creating a network of trusted partners, optimizing trips on a single, absolutely secure platform.