The Wtransnet's Foundation organizes WConnecta's eighth edition at the Sheraton Frankfurt Airport Hotel in Frankfurt, Germany.
WConnecta, Europe's most important road transport networking event, moves outside of the Spanish borders for the first time in its history. The Wtransnet's Foundation has chosen to organize it in Frankfurt, Germany, in order to underline its international growth. At the same time, Germany represent one of Europe's most economically developed countries. This is very important in order to have a considerable number of participating companies with a various, more heterogeneous profile, offering loads from Central Europe.
The best transport companies in the European market are expected to participate to WConnecta, leading to a turnout of 400 professionals involved in the event. As always, the main focus is to get to know new companies and start new business partnership inside Wtransnet's safe and secure environment.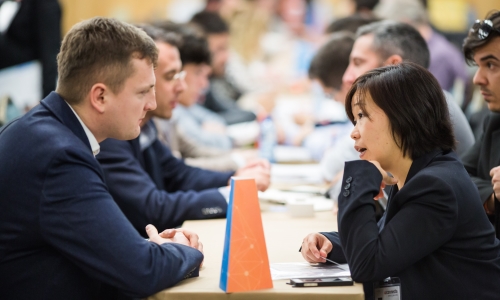 WConnecta's succesful pattern will remain unvaried, offering both the speed networking rounds and the Cargo Area. The speed networking rounds consist in a serie of quick meetings, each one of them lasts for 7 minutes, where the attendants can meet and get to know the offers coming from other professionals or companies. The Cargo Area is a dedicated section of the event, where the logistics operators and the transport companies that offer loads can conduct private interviews, previously arranged.
WConnecta is an initiative driven by the Wtransnet's Foundation. Its main target is helping to reach a more dynamic workflow for the companies involved in the transport and logistics sector, offering them the possibility to develop their potential by meeting new, trusted partners under the safe and secure environment offered by Wtransnet.
When: October 6th, 2017
Where: SHERATON AIRPORT HOTEL FRANKFURT, Frankfurt, Germany
Registration: http://www.wconnecta.com/en/