The truck cartel has been a hot topic of conversation in the transport sector since 2016. Now that the EU has issued sanctions to the manufacturers, affected parties can, theoretically, claim damages within the next five years – except in Spain, where the deadline is one year.
Almost a year has passed since the European Commission's decision was announced, confirming that truck manufacturers MAN, VOLVO/RENAULT, MERCEDES, IVECO and DAF would be sanctioned with fines totaling almost €3 billion. The reason: colluding to fix the prices of vehicles over six tons and to charge purchasers the costs of complying with emission regulations from 1997 to 2011. In a market where these practices are completely prohibited, the above manufacturers have acknowledged their collusion, with the exception of SCANIA, which is still under investigation.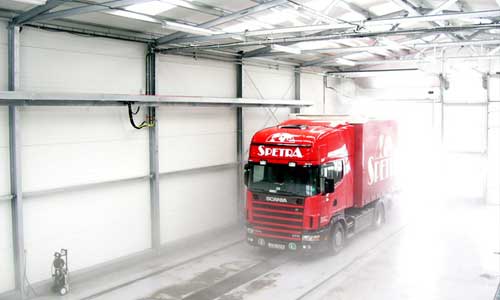 What damages can be claimed?
Almost 10 million trucks across Europe were affected. Compensation can be claimed for the extra cost of purchasing the vehicle (about 10%), as well as the delay in introducing new technologies in gas emission reduction systems, a cost the manufacturers passed on to their customers.
Who can claim damages?
All companies or individuals who purchased new trucks from the manufacturers listed above in the 14-year time period from 1997 to 2011 can claim damages. This also applies to anyone who leased or rented the vehicles.
How and when?
There are several platforms that help affected parties file the corresponding claims with the help of lawyers and economists. In Europe, the deadline to claim these types of damages is five years (in Spain it's only one) from the date on which the resolution was published in the Official Gazette on April 6, 2017. In any case, to avoid any possible misinterpretation lawyers suggest counting the deadline from the date on which the resolution was announced, which was on July 19, 2016.