The French Ministry of Labour has introduced a last-minute addition for compliance with the Macron Law: starting in January of next year, transport companies must register their transport certificates online prior to providing international transport services or cabotage in France.
Although few people are still unaware of these changes, we would like to take this opportunity to remind you that this new French social legislation, which entered into force on 1 July, affects all foreign-based transport companies with drivers undertaking transport operations to or from France, including cabotage (transit excluded).
Since its entry into force, the Macron Law involves a number of obligations and procedures for companies with international transport operations to and from France, including the requirement for drivers to carry a transport certificate in French that provides details on the employer, the driver and payment received.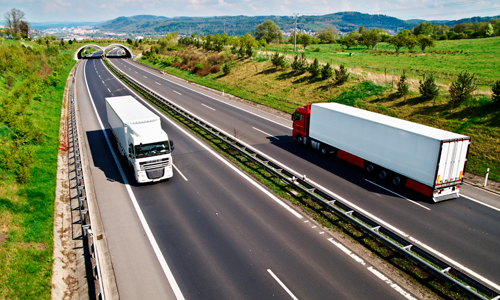 What will change with the transport certificates?
The development announced in recent days involves the mandatory registration of transport certificates starting in 2017 via the French Ministry of Labour website.
Companies must register on the website in order to process certificates, available in English and French only, with access to the history of documents issued. Once completed, the driver must keep a copy of the document on-board the vehicle.
Faced with this new development and the inaccuracies brought about by the legislation's entry into force, we find it necessary to briefly review some of the other most significant points of the Macron Law:
Minimum wage
First, companies are required to prove that their drivers receive the minimum wage stipulated in the French National Professional Road Transport and Auxiliary Transport Activities Agreement.
French representative
The law also provides that transport companies operating in France designate an in-country representative whose role is that of liaising between the French authorities and the foreign driver, safeguarding the documentation that proves compliance with the Macron Law and presenting it to the authorities when so required.
Although the required documentation includes the driver's pay slips and their respective payment vouchers for the period operating in France, in addition to the work contract, to date the French gendarmerie have simply checked that the driver is in possession of the transport certificate and that his/her company has appointed a legal representative in France.
The aim of this new regulation, which will enter into force in January 2017, is to make it easier for French authorities to enforce the law, in addition to providing statistics on foreign-based workers.