The number of loads offered every day is so high that the possibility of a truck travelling without carrying a load is even higher. In the sharing economy environment of a freight exchange lies the possibility of a better management, caring about the environment at the same time.
Recently Wtransnet has participated in a congress related to the Eco-transportation theme. In this venue the talk was all about how to improve the road freight transport sector in order to make it more efficient and sustainable. Being able to reduce the emissions and save the environment is nowadays something we all should look forward to, in each European country.
The daily-based activity of a hauler is nowadays being under pressure because of the huge amount of new laws and rules that are trying to reduce the pollution, especially through days of driving bans. For this reason the Eco-transportation congress has been a day to remember, because in this situation, being able to sit down and talk about the role that every one has in this particular sector is so important. This is the only way it could be possible to save the environment, remaining committed to the development of the transport sector.
This is why Josep Mª Sallés, Wtransnet Foundation president, has been involved with a speech in this congress. He was there to talk about the efficiency in transport and about how to reduce the kilometes run without carrying a load.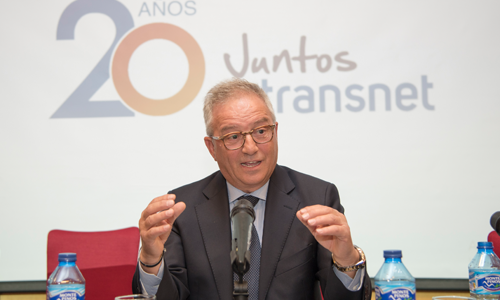 Josep Mª Sallés – Image used thanks to Transporte Profesional (Copyright: Juan Caraballo)
Imbalanced transportation flows
If considering the transportation flows between different European regions, these are not balanced. Every region has its own production abilites and capacities. It is very frequent that a company has more out-going trips than in-coming ones. For this reason, a lot of trucks may be travelling without carrying a load this very day, crossing another truck in the European highways that could be in the same condition. This is why the institutions and the associations need to sit down and talk about how to reduce this empty-driven trips.
Travelling without a load must be reduced in order to be more efficient and pay more attention to the environment
This is a very delicate situation, a condition that can not be solved in a couple of days. Many companies are suffering for the number of kilometers driven without having to carry a load, because this implies a huge waste of petrol and in many business opportunities wasted. In order to optimize this situation, the freight exchanges can offer a very important service, being able to connect companies and haulers all around Europe showcasing what the ones can offer to the others. Being able to access all these informations means being able to reduce the wasted trips and make more intelligent business choices.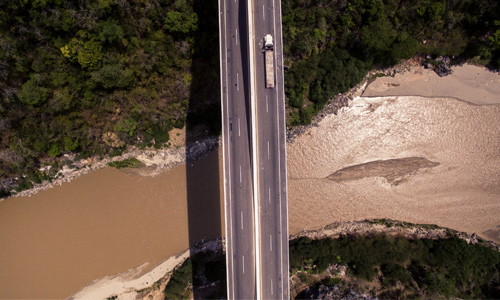 Sharing economy, an innovative concept that is already working since 1996
Wtransnet offers an online-based platform that allows more than 11.000 European transport companies to contact and interact between each other, in 33 different countries. This means that, with few clicks, a transport company can optimize its activity quite easily and find loads to get its haulers back home carrying a freight, helping the business and the environment at the same time.
This is what moves a freight exchange company like Wtransnet, committed to improve the transport sector since 1996 in an environment based on security and confidence amongst its most important values. Being a freight exchange means also supporting the sharing economy concept through the most innovative technologies.
If we take a look at the first trimester, in 2017 the number of loads that have been offered in Wtransnet's freight exchange system has increased of a stunning 40%. The number of loads offered in the system is so high that only in a sharing economy environment based of security lies the possibility of managing the fleets in a more efficient way and, in the same time, caring more about the environment.