Storageexchange.eu is the first specialised search engine in Europe that, in addition to stream-lining and efficiency in finding storage and logistics services, offers the chance to request quotes free of charge with no strings attached from several storage facilities to decide what best suits your needs.
In addition, it can narrow down the search thanks to filtering by type of storage facility, features, services, certificates, etc. On the other hand, a company registered on storageexchange.eu gets the chance to promote storage facilities and logistics services on a platform that already boasts more than 10,000 users, receive quote requests and make new contacts for potential customers.
Storageexchange.eu recently redesigned its visual map search, finding a storage facility or a logistics service via geo-location, making the process much simpler and more efficient
Website users are mainly industries or distributors, although it is true that some haulage and logistics companies associated with Wtransnet also use the platform frequently when their customers require some type of storage solution.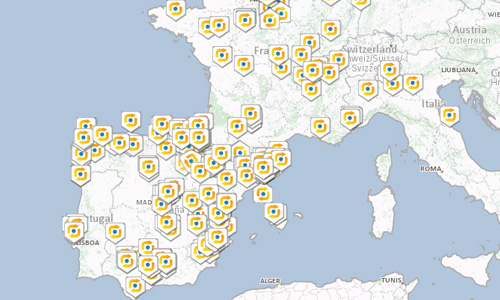 44% of the most popular services on the website require storage and distribution, 29% storage, distribution and extra logistics services and 27% just storage. As far the types of storage facility are concerned, the most popular are general freight, controlled temperature stores, food, chemical storage and storage lockers. In terms of service duration, 38.6% are for periods under 6 months, 43.8% are for periods over 6 months and 17.2% for urgent unloading.
Storageexchange.eu is a benchmark nowadays within storage and logistics services, a commitment backed by technological development and customer services that make this a pioneering specialised logistics directory in Europe.