At a time when Europe has set itself the target of "connecting up" all freight haulage on the continent by means of the Connect Europe Plan, multimodal transport has entered the arena as one of the best options to build up an efficient and sustainable mobility network.
Multimodal transport uses more than one type of vehicle to transport goods from their place of origin to their final destination. VIIA+ uses road and rail transport so the multimodal freight exchange can offer more options for transport, making it easier to contract from or to VIIA rail terminals more smoothly and effectively.
What is offered by VIIA+ powered by Wtransnet?
In addition to joining a sustainable and efficient mobility network by means of multimodal transport, VIIA+ provides access to this type of transport without having to invest in the fleet. It is also a great option for companies that have not considered running international routes until now; they can join this market via shorter journeys and the chance of getting customers in the VIIA terminals.
VIIA+ helps set up road solutions for semi-trailers or containers from VIIA rail terminals, as it helps optimise return journeys and even seeks stable work connections using the Route Exchange.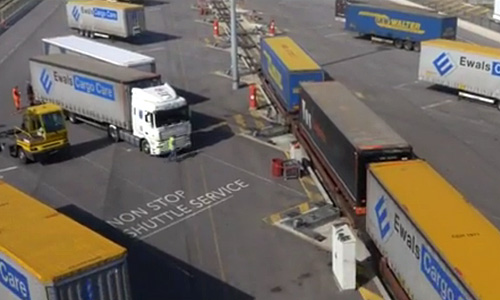 At Wtransnet, according to declarations from their CEO, Jaume Esteve, "we boost initiatives that have been especially designed to help our associates get a foothold or make a name for themselves in the business using combined transport services. Wtransnet has developed intelligent information systems and accumulated market knowledge, thereby facilitating online connections between companies that share the same concerns. This was a key factor when designing the first Multimodal Load Exchange. "
Transporting goods using combined transport is based around the idea of flow balance, according to Daniel Lebreton, VIIA Sales Director: "We have always tried to ease access to rail by means of innovation in terms of the type of wagons we use, keeping the terminal open 24/7 and offering frequent departures on the lines we run. We put all players in contact with one another, connecting them up using a simple and secure solution. In the same way, setting up the first Multimodal Loads Exchange went hand-in-hand with our work with Wtransnet that shares our values on innovation, security and a pioneering outlook."
Over the last few weeks, VIIA has inaugurated terminals in Dover and Calais and, from this January, they will be connected in what is known as the British VIIA with Le Boulou, estimating that it will offer multimodal transfer to over 500,000 trucks per year until 2020.