At a time at which the crisis has significantly decreased the economic capability of many companies and reduced their client portfolio, some of these companies have opted for excellence in business management as an element for differentiating themselves from their competitors. Despite the law not foreseeing minimum quality standards, even less so when referring to suppliers, there is an increasing number of companies  striving to obtain and maintain quality and good practices certificates.
The manner in which goods are transported by road is not alien to these changes due to which, aside from Standard ISO 9001 on Business Quality and Management, which has led to companies preparing procedures for performing this management and has favoured the appearance of transport companies which take their supplier relationships very seriously. By means of systems integrated in their ERP and TMS, they view this management as an opportunity for providing their clients with a better service.
When a transport company is hired for providing a service, it must first facilitate the operation to the client in a manner which causes the least possible inconveniences, making available the company's own resources and those of its collaborating companies. In this manner, the fleet chosen for completing the transport, either its own or a subcontracted one, should in no manner affect the quality of the service.
Two companies which exemplify this type of management in our country are Luis Simões and DHL Supply Chain Spain, both of which are pioneers in adapting their company structure and quality policy to this new school of procurement which strives towards providing excellent services.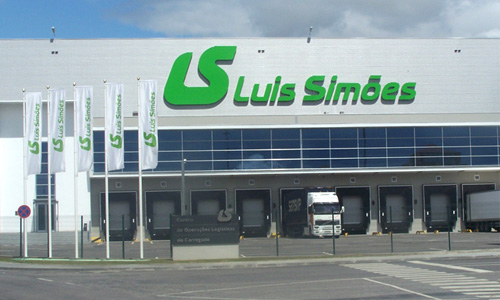 Miguel Casla, Iberian Distribution Manager of Luis Simões, emphasises on the importance of standardising all processes with its transport suppliers in order for the company to provide an impeccable response in all its operations: "the selection and approval stage for a transport supplier is critical and, therefore, we take great care in this process. The thoroughness with which we select the supplier who will accompany us in each of our projects is the key which has enabled us to achieve the highest quality standards for our services".
Jaume Martínez, Regional Transport Manager for the Eastern Area of DHL Supply Chain Spain, states the need for having access to all possible tools for finding the best supplier for each load, but also adds: "We acknowledge the importance of having a single application for all operatives, so we can safely share the approved suppliers and that way we can increase the volume of trips for which they are hired, increasing their loyalty by creating a win / win situation which leads to an improvement in the service provided to the end client".
The convulsive transport sector, amidst continuous change and growth, often demands geographic specialisation and capability for adapting to the varying demand depending on the season which forces transport companies to opt for flexible solutions, such as freight exchanges, without this entailing any compromise in the levels of quality provided. In light of this perspective, Luis Simões has decided to make the management of its collaborators one of its strategic priorities:
"Despite freight exchanges providing a vast world of possibilities, the lack of control over the supplier may expose the loads to potential risks. Hence, we have established control mechanisms affecting potential suppliers in order to only select those which are prepared to comply with our requirements".
At DHL, Jaume Martínez states in regards to suppliers arriving through freight exchanges, that the "most crucial" aspect is to ensure the relationship is stable and that it adheres to the company's internal security, quality and approval regulation.
In this sense, Wtransnet is focusing all of its efforts on responding to the needs of companies with large trading volumes and has become aware of the need for complying with a good practices manual when it comes to managing their supplier database and all the information generated through its day-to-day activity.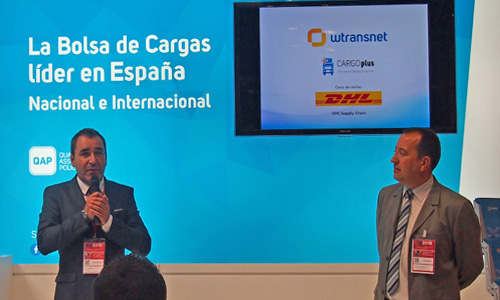 The range of Wtransnet Corporate products is comprised of three modular tools which companies can combine according to their needs and integrate them into their ERP and TMS. The aim is to create a service which enables to generate value in transport procurement, providing the client with an immediate response, aside from ensuring safety and profitability.
On the one side, we have the Cargo PLUS module which facilitates the job of the traffic personnel by automating communication with the transport suppliers. On a single screen users can view all the loads pending processing with the coincidences of the available lorries, the ideal carriers per routes and per assignment history. However, the Doc&Data module facilitates efficient management of the operational documentation and details of the supplier, so we can ensure that the carrier who will be assigned the load has all documentation up-to-date. Lastly, Wtransnet offers a supplier Approval service which deals with the process of obtaining operational information and documentation from transport suppliers and uploading said information onto the Doc&Data platform. The quality department within each company will ultimately be responsible for approving or not said supplier.
Luis Simões has been a pioneer in implementing Wtransnet technology for the day-to-day management of its transport suppliers.  As the company's Distribution Manager on mainland Spain, Miguel Casla states that when working with Wtransnet there has been a high level of empathy and that the teams involved have fully understood the company's needs, adapting the tools to the priority factors for Luis Simões: "After lengthy work together, we can happily say we have achieved the ideal instrument for us, one which meets the requirements we demand in order to offer our clients the best possible service. This success has led to a relationship of trust between both companies and has enabled us to continue working and evolving together.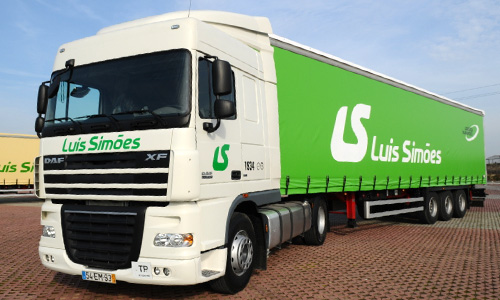 As an expert in logistics and solutions for the supply chain, DHL Supply Chain has also chosen the technological experience of Wtransnet for developing an internal tool which enables to optimise the resources of its own structure and automate the communication process between all its branches and suppliers.
In this sense, Jaume Martínez adds: "This private freight exchange enables us to assign loads while optimising the group's internal and external resources. On a single screen we can view the group's available lorries which are appropriate for a specific load, the approved suppliers' vehicles which could also make a trip, as well as the entire assignment history in order to know who was assigned the trip previously, how many times and under what conditions.
To summarise and thanks to the testimonials provide by both of these large transport companies which have different requirements in so far as their internal operations, we can see that there has been a change in the manner in which transport is procured, as well as a reduction in the time periods for assigning loads and that there is an increasing importance given to working within known carrier environments, which we can rely on for ensuring the service will be provided under the same quality standards as those provided by our own fleet.  In the same manner, more importance is given to centralising and sharing all the traffic information between the company's branches in order to work in a more coordinated and efficient manner, and providing higher quality.