With 2016 newly upon us, we need to take a step back to look over the last year and analyse what we have been through whilst scanning the horizon for new expectations.
During 2015, it's clear that business has substantially turned around, seen in an increase of loads offered in the exchange.
When we threw ourselves into this adventure, we wanted to develop a joint platform working in the logistics sector with companies that share our values and wish to broaden their business opportunities by setting up win-win relationships with other companies. And although the figures speak for themselves, we never imagined that after 19 years leading the national market, our offer would still hold out in 2015.
At Wtransnet, we'd like 2016 to lay the foundations for strengthening our business in other countries in Europe. Although we always sought out customers in other countries, the aim from now on is to provide a strong set-up and work on these markets from the inside, backing growth that allows us to become a national benchmark in each one.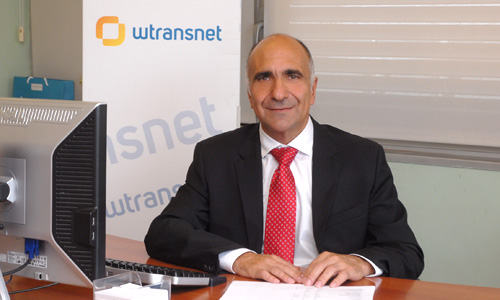 Alongside these international growth expectations, during 2016 we will focus part of our work on the Corporate Product range, aimed at companies with numerous transport operations that have become aware of the need to meet supplier control standards to stand out from the competition, offering their customers a high quality service.
These are modular tools that companies can combine according to their needs and incorporate in their ERP and TMS. This aims to create a service that can generate value in transport contracts, providing customers with an immediate response in addition to security and profitability.
Challenges for the future? We are very proud of our ability to turn an innovative idea into a leading company. Times are changing at a frantic pace and road freight transport contracts do not escape these changes, so our top priority for the most immediate future is to not be left on the shelf and remain the B2B platform leading this new school.