This is how Rogerio Alves, (JOKER COURSES SARL) defines his experience with Wtransnet. "Customer service is very proactive and direct", he says. "At first I had problems handling WFinder but they solved the problem as soon as I called".
Wtransnet currently operates in 33 European countries, a reflection of the company's steady expansion over recent years. Consolidation in southern Europe is a priority for Wtransnet in 2016, coupled with a commitment to countries in North and Central Europe. Out of a the 1,986 companies that joined the exchange last year, 803 were international and the volume of calls handled fell just short of 49,000. With these figures on the table and expectations of medium-term growth, the Customer Service Department takes on an increasingly more crucial role.
The Business Assistant
A total of 80% of Wtransnet's current workforce is focused on proactive customer service, anticipating the needs of companies and helping them find new ways use the platform to boost business.
A Business Assistant is assigned new companies from the moment they join Wtransnet. While the role of the Business Assistant will be purely training-related during the first few weeks, he/she will continue to assist the company while they remain part of the exchange through personalised monitoring, providing the tools to ensure your company is not just another of the 10,700 listed on the exchange, but rather actively uses the application and fully takes advantage of all available options in order to increase visibility among potential customers.
Ron Hooghiemstra, head of PRONTO TRANSPORT B.V., a Dutch freight forwarder that has worked with Wtransnet for two years, says that "one of the core values of customer service is being able to get updated information about a company's reliability, while helping you make better use of the system at the same time".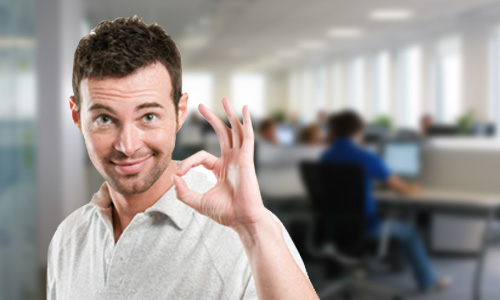 6,082 queries resolved in 2015
It is important to have as much information about a company before starting a new partnership. The relationship's success depends on it, which is why most of the cases we handled in 2015 were of this nature.
This is confirmed by the testimony of Wojciech Czapla (TANKPOL):
"We regularly use the Customer Service Department, especially when it comes to establishing a partnership with new customers. We are able to quickly decide if we're going to accept a load or not thanks to the information we receive".
Just as access to reliable information is crucial, companies must also be proactive and keep their profile on WFinder updated. WFinder is the industry's most powerful search engine for transport and logistics companies because it contains detailed information on the business, type of fleet and regular routes of 10,000+ European carriers and logistics companies. Keeping your profile updated is crucial, which is why our Customer Service Department constructively works towards keeping all company profiles up-to-date, indicating possible changes to business activity, routes and fleet characteristics.
Simultaneous interpretation
Language is no obstacle. Operating in 33 different countries means that Wtransnet must channel the relationships between companies that do not share a common language. A simultaneous translation service available in seven languages eliminates any language barrier.
Ron Hooghiemstra, manager of the Dutch PRONTO TRANSPORT B.V., said: "I value the service because they always try to help me with my jobs and help me negotiate with carriers who only speak Spanish". He adds that the Customer Service Department will not only resolve questions about the application or helps you make better use of it, but also provides "support on real questions in order to do business".
Given that over 5,911 simultaneous interpretations were provided in 2015, the Customer Service Department will continue to work to implement improvements in 2016 that contribute to enhancing our end-to-end user advice and support.