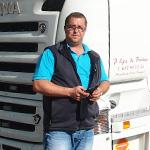 The Wtransnet Traffic department is aimed exclusively at the self-employed professionals collective who work mainly from their lorry and are unable to connect to the application from an office.
With over 8,000 calls each month and in operation for 12 hours a day, it began operating in 1999, based on the premise that has always defined Wtransnet: being a support tool for carriers.
Proximity and involvement
At Wtransnet, the traffic department works directly on the field and alongside the carrier, staying one step ahead of any eventual difficulties which may arise and proposing alternatives.
With a simple call, the carrier can contact Traffic to offer his lorry: origin, destination and type of vehicle. The team will immediately inform you whether there are any matches with your search and, if there aren't any, the mobile alerts service will be activated, through which you will receive messages on the new incoming freights which adapt to the characteristics of the offered lorry.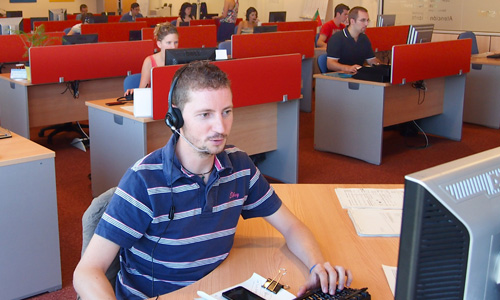 As stated by some of the more veteran carriers using the traffic service: it is like using the site without having it in front of you.
As stated by Manuel Acebedo, user of the service for the part 10 years:
"I use the Traffic service to offer my lorry and it helps me to continue working while I am on the road, without having to stop to make new searches. Being able to contact the Traffic department at any moment during my working day, avoids me from having to carry a laptop in the lorry. I work well with the messages, so by receiving the matching offers on my mobile, I can access the offered freight much faster".
Hence its importance for the carrier, who aside from searching for freight on the platform, can always offer his vehicle to become more visible, as otherwise the offering freight companies will not find him and he will be losing out on business opportunities.