DVZ, October 9th 2017, Lutz Lauenroth
Originally published on DVZ Magazine nº 81 – Tuesday, October 10th 2017
To download the original article in German, click here.
The freight exchange Wtransnet, headquartered near Barcelona, wants to take a share of the German market with a new offer. On November 3rd a new freight exchange will be activated under the name of Qualis Logistics promising a new level of security, announces the project manager Werner Schneider. It addresses carriers and transport companies.
The applying companies have to present a certification. Accepted are company related certifications like ISO 9001 and 28001, Authorised Economic Operator AEO, Trusted Carrier of BGL or Qualified Carrier of DQS and load related certifications like GDP, SQAS and TAPA. Qualis also promises a permanent supervision of all participants.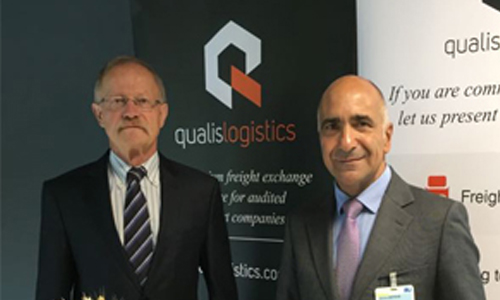 The transport companies have to provide the plate numbers of the employed trucks. Thus the contracting partner can verify immediately whether a notified vehicle is used for the agreed transport. The resale of transport offers is forbidden, emphasises Schneider.
Qualis Logistics is financed via annual fees of the participants. For transport companies it depends on the size of the fleet or the size of the company for forwarders. The maximum fee is 2,000 € per year. Companies registering until the start on November 3rd get a free trial for 6 months, promises Schneider.
Schneider will gain these certified transport companies in the whole of Europe, with a high penchant for Eastern Europe. The first companies already registered are coming from Spain, Poland and Germany, he indicates.
Behind Wtransnet stands the Spanish family Esteve establishing the company in 1996 and, for the time being in Spain, southern France and Italy. Wtransnet has today 11,000 customers.