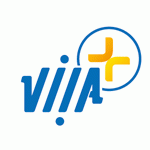 Launch of VIIA + powered by Wtransnet: the first multimodal freight exchange. VIIA and Wtransnet jointly announced, at the TRANSPORT LOGISTIC 2015 fair in Munich, the launch of the first Multimodal Freight Exchange: VIIA+ powered by Wtransnet.
Wtransnet a company dedicated to the development and management of technological platforms which contribute to value generation in the hiring of transport and logistics services, provides its customers with profitable, safe and immediate solutions to their needs. Founded in 1996 in Barcelona, it has been considered a leader in Southern Europe in the development of Freight Exchange and advanced online systems for provider management.
Currently, Wtransnet has more than 150 employees and is present in 23 countries in Europe and Latin America, having more than 10,000 collaborating companies.
VIIA is the subsidiary of the SNCF Logistics Group which operates and markets Rolling Highway routes with high-frequency, combined transport trains which are capable of carrying standard semi-trailers, thus providing traditional motorway transport companies with access to rail transport. VIIA is already operating on two lines: AFA (since 2003) which links the Aiton terminal –in France– with the Orbassano terminal –in Italy– with five round-trip journeys per day, and LORRY-RAIL (since 2007) on the route which links Bettembourg –in Luxembourg– and Le Boulou –on the border of Spain and France– with four daily round-trip lines.
Before the end of 2015, VIIA will open a new line between Calais and Le Boulou called British VIIA. VIIA wants to be able to offer multimodal transfer to more than 500,000 trucks per year between now and 2020.
At Wtransnet, according to statements by the CEO, Jaume Esteve, "we feel that it is important for the road transport sector to join forces with a sustainable, efficient mobility network through multimodal relationships. For this reason, at Wtransnet, we drive initiatives which are especially designed to help our associates with the challenge of establishing or strengthening the use of combined transport services. The development of intelligent information systems and the market know-how that Wtransnet has amassed have helped to improve online relationships between companies which share the same concerns – a factor which has been key in the design of the first Freight Exchange."
For the CEO of Wtransnet, this strategic agreement with a partner as important as VIIA-SNCF Logistics represents one more step towards the company's consolidation as a leading European provider of Freight Exchange solutions and provider management tools in the transport and logistics sector.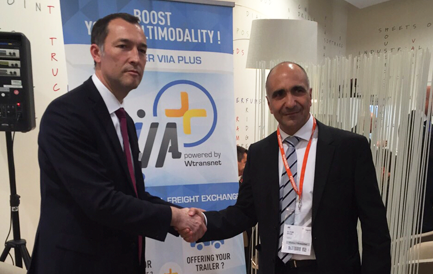 Shipping of goods via combined transport is based on the idea of flow balance.  According to Daniel Lebreton, Sales Director at VIIA, "we've always tried to promote rail access through innovation in the types of train cars we use and the opening of a 24/7 terminal to offer frequent departures on the lines we operate.  But, in addition, we want to go further.  How can we capture the disproportional volume of goods transported by the different companies that saturate the motorways in this day and age? How can we respond to our clients' need for road solutions which originate at the terminals, or their need for return freight for their semi-trailers, containers and backloads? The answer: putting all these parties into contact, connecting them via a simple, safe solution. This is how the creation of the first Multimodal Freight Exchange came about naturally, just as our collaboration with Wtransnet – which shares our same values of innovation, safety and pioneering vision – came about equally as naturally."
The first Multimodal Freight Exchange, VIIA+ powered by Wtransnet, will be operative beginning on June 1, 2015 and accessible free for three months as an initial promotion for users of Rolling Highways and members of Wtransnet – yet another way to give incentives to road transport operators to try alternative, complementary solutions.
Other rail and sea operators have shown interest in including their arrival and departure terminals in VIIA+ powered by Wtransnet.