According to data from the European Commission, Europe has become Morocco's primary trade partner with transactions totalling 29.25 billion euros in 2014. Spain plays a major role in these transactions, either through geographic proximity or the long-standing trade tradition between the two countries, with exports and imports valued at nearly 6 billion euros in 2014.
Morocco has been a member of the Euro-Mediterranean Partnership (Euromed), an organisation that promotes economic integration and democratic reform in Mediterranean countries, from southern Europe to North Africa and the Middle East, since 1996. One of its objectives is to sign agreements that result in a satisfactory business model for all members from the Euromed region.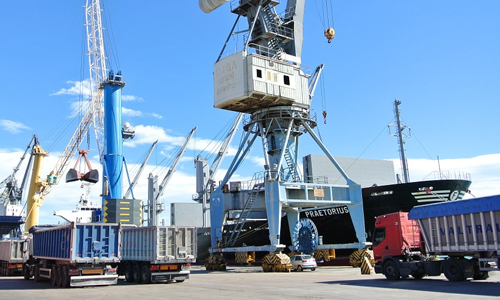 As usual, this trade between Europe and Morocco translates into an increased flow of road haulage, a need that large hauliers on both sides of the strait must meet with specialised freight companies on routes that require customs procedures and specific documentation.
Faced with a demand that grows year after year in countries like France and Germany, Wtransnet has a database of approved Spanish carriers who are specialists in shipping routes to and from Morocco.
This is the case of Castill Cargo SL, a Burgos-based company that specialises in providing shipping solutions for any type of freight between Europe and Morocco. We spoke with company manager Maria Gloria Llama, who explained that the company has focused on freight transport to Morocco since 1990, ever since a customer requested the service. "Given the country's characteristics, we believed that a company was required that could formally and reliably deal with Morocco when it comes to transporting freight from one country to another", she says.
Specialising in this route, says Maria Gloria, is not easy: all customs procedures must be understood and an in-country representative must be available during the haulier's stay in Morocco. "We have experienced an entire range of situations over the years with customs agents, port staff, issues driving on Morocco's roads and even people who hide on the trucks to illegally enter Spain", she explains.
More recently, Navarra company Vicarli also opted to open a route to Morocco. According to traffic manager Gorka Bengoechea, the route had been requested by a number of customers and the company saw it as a strategic opportunity to expand its service portfolio.
Gorka tells us that the most difficult thing about working with Morocco is all the operational documentation required: customs, ferries, foreign currency management, etc. "Doing all the paperwork well is key to developing the business and providing outstanding customer service", he says.
As for the difficulties encountered, the biggest issues have been with damaged freight and attempts to enter Spain by hiding on the trucks. "Fortunately, these are isolated cases", says Gorka. He also gives a tip that can be applied to any type of transport. "It is crucial to identify where there are problems in your business in order to implement solutions as soon as possible", he says. "There should be extensive coordination among all stakeholders so that productivity is not affected".