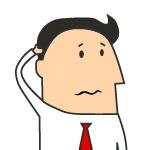 Finding storage space is vital for logistics. To find convenient square meters to deposit the goods and carry out its handling and distribution may become an actual problem.
Complete logistic services and personalised quotation
Storageexchange.com is the first specialised search engine able to find matches that really fit your goods' storage needs. An immediate and tailored response for every need.
It has now expanded its features and services making the search and selection process much easier, faster and effective.
When choosing a warehouse, there are some fundamental aspects to consider, such as security, proximity, price and service. Storageexchange.com proposes an easy and specialised Search where you can get free quotations to facilitate your choice.