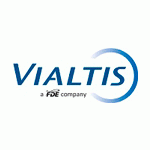 The agreement reached between Wtransnet, Europe's Freight Exchange leader in security, and Vialtis, leader in auxiliary services for the international transport, offers the possibility to customers of both organizations to expand their business opportunities.
The Vialtis users will have access to Wtransnet, and they will be able to optimize their daily transport contracting within an environment of trust and confidence. On the other hand, Wtransnet companies will be able to find more Italian companies interested in collaborations all around Europe. These companies share the same values of seriousness and reliability and are recommended by the Vialtis Group.
Wtransnet is the freight exchange specialised in Southern Europe. Its unique quality control processes are carried along the daily activities of its members. With the mission of offering a service that provides an added value to carriers and logistics companies, Wtransnet completely shares his philosophy with Vialtis, who offers services such as VAT, tolls and fuel taxes recovery, ferry bookings, fuel costs optimizing and transport insurances.
This agreement begins this March in Italy with the aim of extending it to the rest of Europe during the forthcoming months.
Further information about Wtransnet and VIALTIS at www.wtransnet.com / www.vialtis.com.