Since 1996 Wtransnet supports transport and logistics companies developing new services with the aim of creating business in the road transport industry in an environment of trust and security.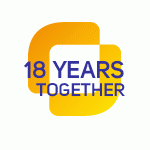 Coinciding with the age of majority, the freight exchange leader in Southern Europe launches a corporate video with a review of its history, from its beginning to the present and also about the future of the company.
Wtransnet was pioneer in launching the first freight exchange with a matching system and an online payment guarantee service. The only one operating in real time, matching loads and trucks.
Currently, Wtransnet offers numerous solutions to the transport and logistics sector beyond the search of loads and trucks such as the collaboration with reliable suppliers in a private environment, the qualification of suppliers with all their documentation, long-term partnership agreements and a meeting point for companies in the sector through its international searcher.
But behind all Wtransnet technological solutions there is a large team of over 150 professionals. The purpose of this video is to show their daily job and to put a face to all who make it possible that the system works.