The new service is already operational and will benefit over 200 companies in the road transport sector in Spain
The new platform facilitates optimising the use of fleets of affiliates in a collaborative and secure environment.
The Association of International Road Transport (ASTIC) has reached an agreement with the company Wtransnet with the objective of providing its affiliates with a new leading private freight exchange service.
With this service, the Association looks for its affiliates to optimise their journeys by providing them with an online platform in real time, which tells them all the available loads and their location. This system allows them to make the most of the return trips or the space available in the trucks. The new technological tool is now operational and will benefit over 200 companies.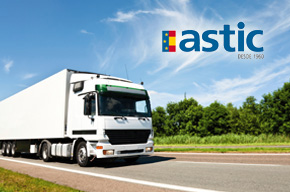 "The new online freight exchange service is very easy to use and provides our affiliates with the opportunity to be more efficient in the use of their fleets," says Ramón Valdivia, Director of ASTIC. "We have chosen Wtransnet for its strong track record of trust, rigorous control and security recognised by all our market and its capacity for innovation and versatility in the development of information technologies", he concludes.
For his part, José María Sallés, Commercial Director of Wtransnet Iberian Peninsula says: "For us, it is a great privilege for an association of the calibre and prestige of ASTIC, which brings together the oldest companies in the sector, to choose our technology to develop its own private freight exchange."