Grimaldi Lines is leader in the maritime transport of trucks and trailers thanks one of the main world ferry fleet. The company offers lines among Spain, Italy, Greece, Malta, Montenegro, Tunisia, Morocco. The shipping companies Minoan Lines, offering lines between Italy and Greece, and Finnlines, with connections among Baltic countries, belong to Grimaldi Lines.
Special promotion on Barcellona > Savona line and vice versa for transport companies.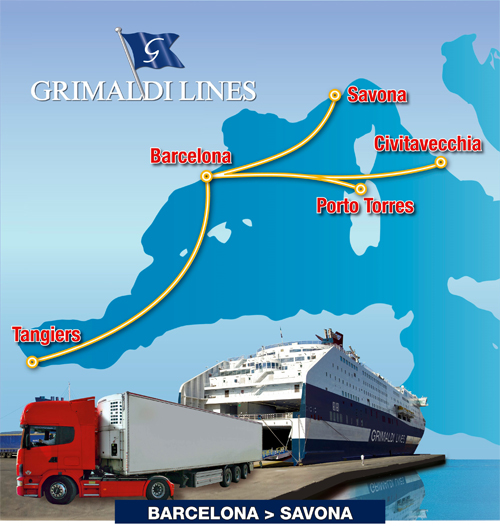 Special fare on these line departures, managed by joint passenger- freight boat. Grimaldi Lines offers prices from 450 € driver included  (with cabin and meals on board).
Contact: Marcello Donnarumma
Email: cargo@grimaldi.napoli.it
Telephone number: +39 081496777
Web: http://cargo.grimaldi-lines.com
*Price per truck from 13,61 to 16,5 meters with 1 driver included