Alex Birk is appointed International Expansion Director, while Mauricio Vulart becomes the company's new Marketing and Communications Director.
Wtransnet, committed to growth in the international market and business consolidation in other European countries in coming years, has appointed Alex Birk as International Expansion Director and Mauricio Vulart as Marketing and Communications Manager.
Wtransnet aims to enter the North and Central European markets this year and the addition of Alex Birk is crucial for studying strategies for entering leading markets like Germany. As International Expansion Director, Birk will define and implement Wtransnet's International Expansion Plan. Previously, Birk has held management positions at Toshiba, General Electric and Siemens, where he actively contributed to establishing these companies in new sectors and regions.
"I'm very pleased to actively collaborate in Wtransnet's international consolidation", says Birk. "From now on, our objective involves strongly establishing ourselves and working from within these markets, focusing on the growth that will allows us to become national benchmarks in each".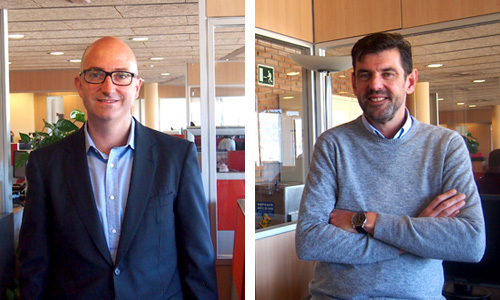 Likewise, the incorporation of Mauricio Vulart as Marketing and Communications Director will be key to contributing to this objective, at a time of when business development platforms for transport and logistics sector are on the rise.
Vulart has worked as Director of iEduca and defined the online strategy for Editorial Planeta in Spain, Portugal, Latin America and Brazil. He has designed RACC's digital strategy and has been Digital Consultant and Project Manager at two technology consulting firms, developing projects for clients from different sectors.
"It's a pleasure to be part of an industry leader like Wtransnet and take on the challenge of promoting the company's development and growth, always offering an innovative, safe, high-quality and clearly customer-oriented service", says Vulart.
"We're thrilled to have a professional like Mauricio Vulart on our team. With his incorporation we consolidate and enhance our position as market leaders. His extensive experience makes him the best person for the job", adds Jaume Esteve, CEO of Wtransnet.
2015 has been a strong year for Wtransnet in southern Europe and the company has launched a successful campaign to become the domestic market leader in Central Europe in 2016.